Solaron Korean Blanket throw Thick Mink Plush King size Wolf Pack Licensed new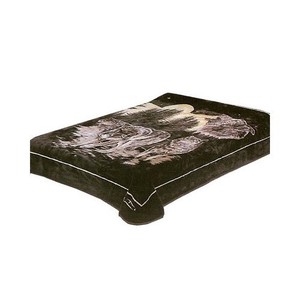 ---
 

                                            Solaron Korean Thick Mink Plush Blanket KING size

ORIGINAL BRAND NEW LICENSED PRODUCT

Solaron Blanket Collection. One of the best luxuriously soft and thick materials made of acrylic mink fibers from Korea. This blanket will make you feel warm just looking at it and once your cover yourself with it you will be pleasantly toasty and comfortable. The Solaron Blankets Collection lasts a long time.  King Size: 87x94 inches (220x240 cms). Machine washable.

comes in blue  colors only

 

Made of Soft Mink Material. Very Soft and Comfortable.

bm119 black

Machine Washable.

.

 

SHIP WITHIN 48 HOURS WITH DELIVERY CONFIRMAITONS.